TSUGE LAO CO., LTD. has been granted the investment license in Pakse -Japan SME SEZ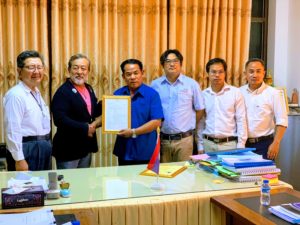 Tsuge Pipe Co., Ltd. (Asakusa, Tokyo – manufacturing, sales and import of smoking goods e.g. pipes, shags, stationaries, cane, accessories) has decided to invest in the Pakse -Japan SME SEZ.
On 21 October 2019, Champsak SEZ Authority has granted the investment license and company registration to Tsuge Lao Co., Ltd.
The firm will commence the production in rental factory No. 2.