Training of engineers from tenant companies at the Thailand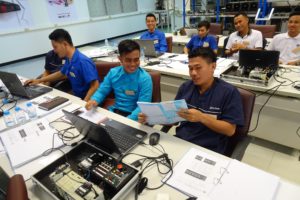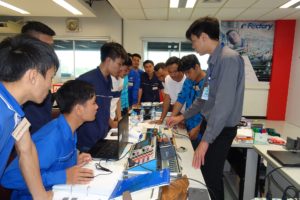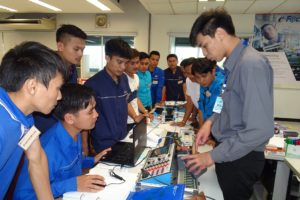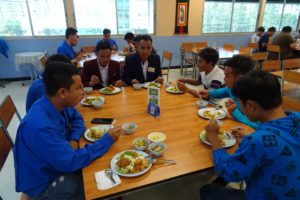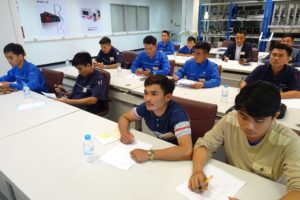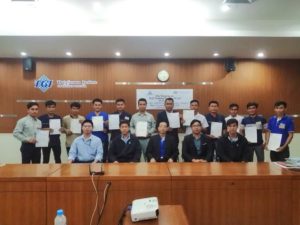 PJSEZ has carried out engineering training mission to Thai German Institute on 7 to 11 October 2019, utilizing the financial support by Japan's AOTS (Association for Overseas Technical Cooperation and Sustainable Partnerships) AMEICC (ASEAN Ministers of Economy, Trade and Industry of Japan Consultations – Economic and Industrial Cooperation Committee) program, sending 9 engineers from 4 tenant companies.
Under the training, engineers has learned the assembling of microelectronic circuit and sensor function of PLC (programmable logic controllers), which are used for controlling the assembly line of the automation factory. From now on, they will play an important role in their companies by utilizing their learned knowledges and contribute to further success of tenant companies.