H.E.Ms. Pany Yathortou, vice President of Lao P.D.R visited PJSEZ on 23rd September 2022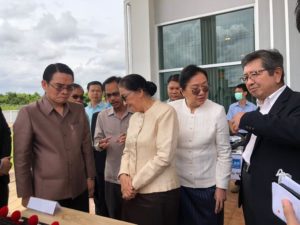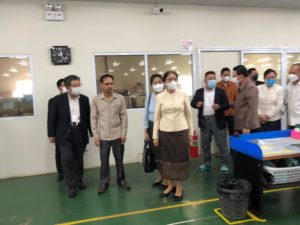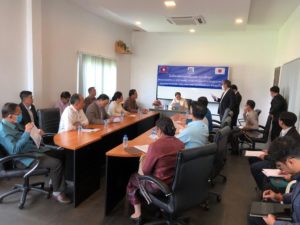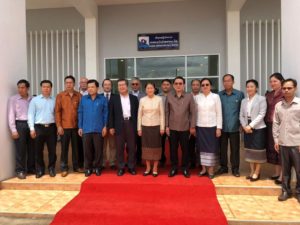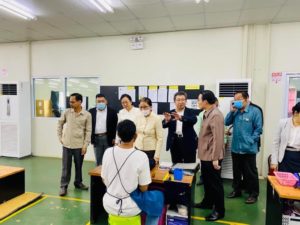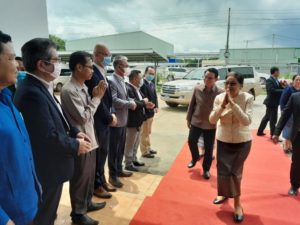 On September 23rd 2022, Lao's vice President Pany visited the Pakse-Japan Special Economic Zone (PJSEZ).
The vice President visited PJSEZ with the deputy Minister of Industry and Commerce, Deputy Minister of Finance, Vice governor of Bank of Laos, Governor of Champasak province and other high officials from central government and Champasak Province.
She was briefed about the current situation by Mr. Mochizuki, the Co-Managing Director of Pakse-Japan SME SEZ Development Co., Ltd. dispatched from Nishimatsu Construction Co., Ltd. in Japan who develops & operates PJSEZ. After that, she received explanations about each product from some Japanese companies in PJSEZ. She also toured a factory of All Japan Budogu Lao Co., Ltd, which manufactures "kendo" wears which is Japanese traditional martial arts uniform in PJSEZ.
Finally, she has promised that Laos's government will continue to support PJSEZ to the future.